West Lancashire Spring Triathlon, April 8th 2018 @ Edge Hill University. Organised by EpicEvents.
Event Review
Arrival/Transition
The arrival and registration was a doddle – despite talk in the event booklet that registration could take up to an hour, it barely took a minute. I could have had another 20 minutes in bed. Not cool, but better safe than sorry I guess.
Setting up in transition was fine, but the ground was already really muddy by 7.30am, and the fact we had to go around the outside of an astroturf field (instead of walking over it) seemed somewhat cruel.
The pre-race briefing was fine, and then it was time to start the swim.
Swim
The swim section was in a pool – 16 lengths in a lane shared with about 4 other people, based on finish time. There were six lanes, and someone would start every 30 seconds (so three-minute gaps between starts in each lane). Each lane had its own marshall.
There really isn't much to say here – it was simple, and it worked. Top marks all round puppies for all. Also, a shout out to the marshal for my lane, who shared sympathetic stories about being hungover for races.
The run to T1 was a bit long, but I just pretended I was in Baywatch and gave the people of Ormskirk what they never knew they wanted.
Bike
So, onto the bike section. An 18.5km ride, with three laps. There is quite a climb on the three laps (as you can see here), but the course was well signposted and there weren't too many cars on the road. You would have to work very hard to get lost. The roads were fairly well maintained too, with very few potholes. You can tell it's not Liverpool City Council…
T2, this time, was a bit simpler but it still seemed like they could make the distance a bit shorter. Oh well.
Run
The run was… interesting. It was essentially a jaunt around the campus and then across a field. The campus section wasn't great – there were loads of little turns and it was hard to get a good pace going, but I guess it's better than having us on the road.
There was a water station at 2.5km, the only one on the course. I don't really think you needed much more than that (unless they could set up a fully licensed bar).
Marshalls
Great. All were really friendly and supportive. There's clearly a good team here. Unlike some of the mini-Nazis at Liverpool Tri, who made Goebbels look like Mother Theresa… Although I am volunteering as a marshall for the Clitheroe triathlon soon, and have to get up at about 4:30 to get there on time, so we'll see just how chirpy I am.
Atmosphere
I enjoyed the event, but I found the atmosphere to be a bit sparse compared to other races. That's probably because people were starting from about 7.15am all the way to about midday. It did mean that once you were on the bike or run legs, you could be pretty much alone. You might like that. I do – I dislike people at the best of times but 15km into a bike ride, having someone speed past you and shout an encouraging 'well done' is enough to test anyone's commitment to human rights.
Overall, I enjoyed the event very much. It was well run, and bloody cheap! £39, with a decent medal and t-shirt.
My Performance
tl;dr? Not great.
So, after the disappointment of the Oulton Park Duathlon being cancelled, I was ready for this. It was just a shame that it came on the tail end of two conferences where I showed a very liberal disregard for the concepts of units of alcohol, responsible drinking, or self-control.
So, after about 6 hours of very crap sleep, I woke up with a bit of a sore throat. I briefly toyed with the idea that that constituted a decent excuse to not do it, but even I wasn't convinced.
In terms of targets, I a) wanted to finish, and b) get times broadly comparable to my Liverpool Triathalon performance in 2016.
Swim
Target time: 8:44
Actual time: 8:53
Yeah, I'll take that. I was worried about my swim time, so I put my estimated finishing time down as 10 minutes. This meant I was occasionally slowed down by other people in the lane who were actually aiming for 10 minutes. Oh well, my bad. It's encouraging though, since I've only been in a pool once this year. Onwards and upwards!
Bike
Target time: 42:07
Actual time: 57:13
FFS DAVID. I don't know what happened here. I felt like I was going as hard as I do in the gym when I'm usually hitting about 30kmph. Here, I was on about 19kmph. I did find it hard though, so perhaps I need to do some actual cycling rather than use machines.
I'd like to think this is a combination of three things:
Being crap on the bike
Not being well/having a poor night's sleep
My back tyre being flat.
However, my target time was based on the Liverpool Triathlon time, and then my bike give up the ghost the day before, and I had to use MamaJ's friend's bike with ribbons and a basket… and I still did better on that.
So, more training needed.
Run
Target time: 20:40
Actual time: 22:23
Yep, this was expected – in fact, better than expected. In the last two parkruns I hit 22:17 and 22:13. Back in 2016, when I did the Liverpool Triathlon, I was hitting 19:09. I need to start putting in more time here, rather than doing a couple of km via brick sessions in the gym.
Perhaps this (relative success) suggests I wasn't going all out in the bike section.
I did struggle with the campus section – you're looking for your next turn rather than focusing on pacing. Plus, the last time I was running across a new campus sweaty and tired at 10am was after a particularly heavy night out at – oh, sorry, this is a family blog.
Overall
EpicEvents must love data as much as I, because they throw the stuff at you. Here are some screenshots from the results site.
Well, I did survive it, and under sub-optimal health/life-choice conditions, but I can't say I'm not disappointed with the bike leg. Hopefully it represents some low hanging fruit for future improvements, considering I came 410th out of 432 people. I feel like Liz Truss is directly attacking me when she says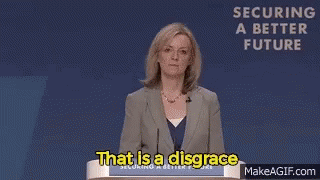 The swim and run sections I'm fairly happy with – my swim was a bit faster than average, as was the run.
The moral of this story is: don't spend two weeks being a greedy shit and drinking all the wine in the UK and then expect to do well on a triathlon.
Here's a picture of me pretending to be happy afterwards: